Waste management is a growing public health issue in the cities and towns across Malawi, as the general method of collecting waste by city and district councils is door to door collection, using refuse vehicles also known as garbage trucks. Not all citizens are served in the same manner, however.
Stephen Chiunjira, executive director of Our World International, told HARAMBEE TODAY that his organization noted the limited number of refuse vehicles. Only a few have access to waste services; those in industrial and commercial areas and residential areas with high-to-medium incomes, excluding the majority of the city's residents who live in peri–urban areas.
After analyzing the situation, OWI, which has a cooperative involving 25 women and youth from different secondary and primary schools within Lilongwe, trained its members how to make compost manure and recycle various solid waste materials such as glass, metals, cardboard, paper, and plastics into different products for business.
"We realized that people in peri-urban areas are not served at all, due to limited capacity of the authorities and poor road infrastructure among other issues. This results in indiscriminate dumping of solid waste on access roads, open spaces, and along streams thereby creating sanitation, health, and ecological problems in these areas," Chiunjira said. He also said proper management of waste and vehicle resources with community cooperation could create opportunities for business and employment while improving environmental health.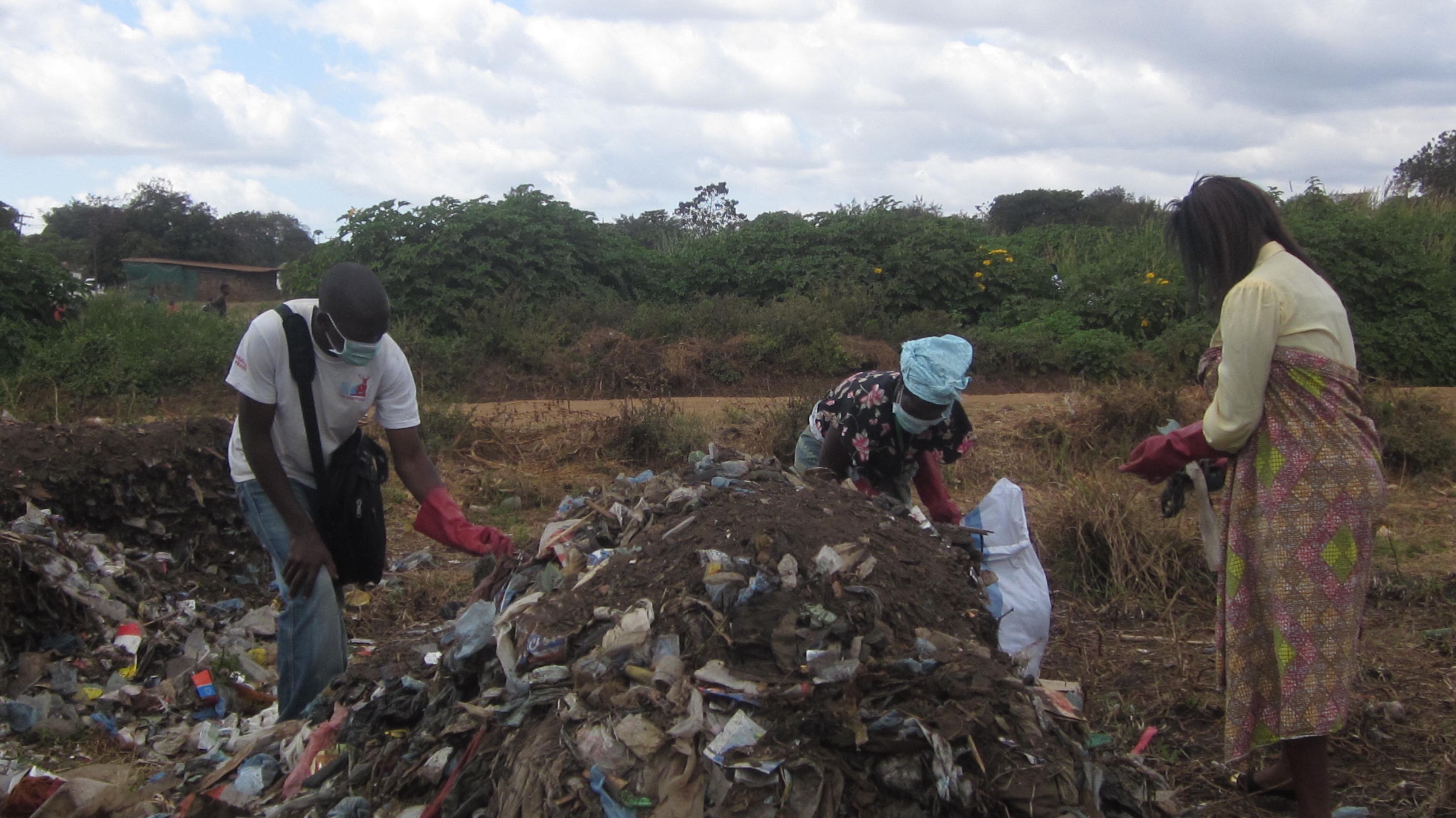 The women's cooperative increases the ability of members to make ends meet by selling composite manure made from waste materials, as well as other products like plastic bags, jewels, and stationery made from plastic paper waste and bottle tops.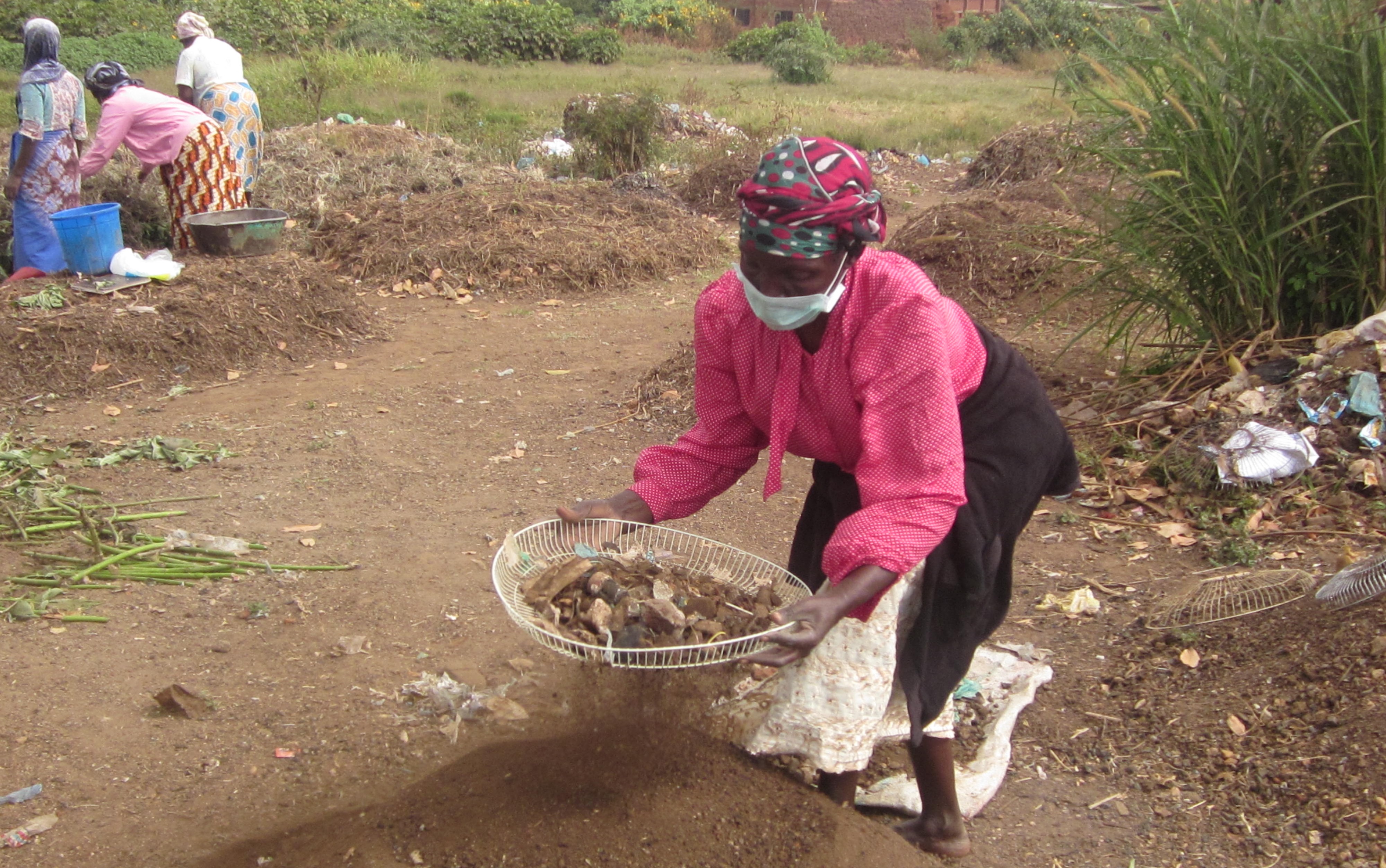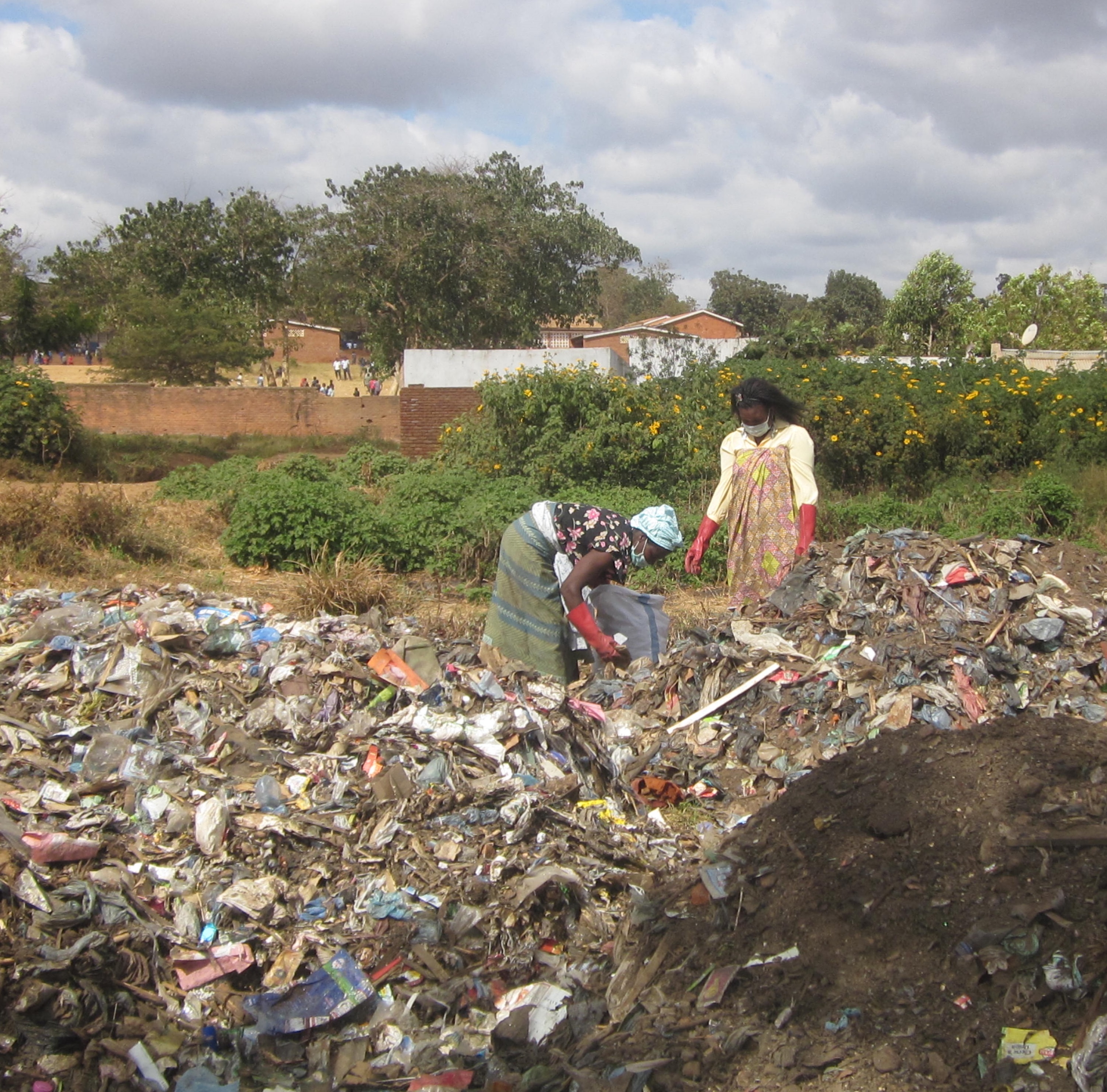 "Malawi is not poor, but its people are. If we think creatively we can support our government in curbing economic challenges facing our country," Chiunjira said.
 He believes that if more people engage in waste management and recycling, they could attain economic empowerment by setting up communal businesses with proper business training.
OWI also partners with different organizations and individuals who support it in different areas, including training.
Chiunjira said they also partner with Jessica Melville Brown of Malawi Portna organization, which makes jewelry from recycled materials sourced from surrounding areas in Lilongwe whilst teaching business skills, such as starting and operating a business, branding, marketing, finance management, as well as how to have entrepreneurial flair.
He went on to say that Portna played a major role in training OWI members to make jewelry and other products from glass bottle powder, which cooperative members then sell. Through such initiatives, project participants earn a living while increasing their disposable income.
Since over 70 percent of solid waste produced in Lilongwe is organic, OWI makes compost manure which the OWI-Kawale Women Cooperative sells to various people and companies as well as using the same to grow vegetables without using manufactured fertilizer from factories.
"Our organization devised ways to make usable products out of waste materials. For example, 80 percent of the waste collected from one dumping space can be recycled into organic manure, which we sell to smallholder farmers to increase crop production," Chiunjira said.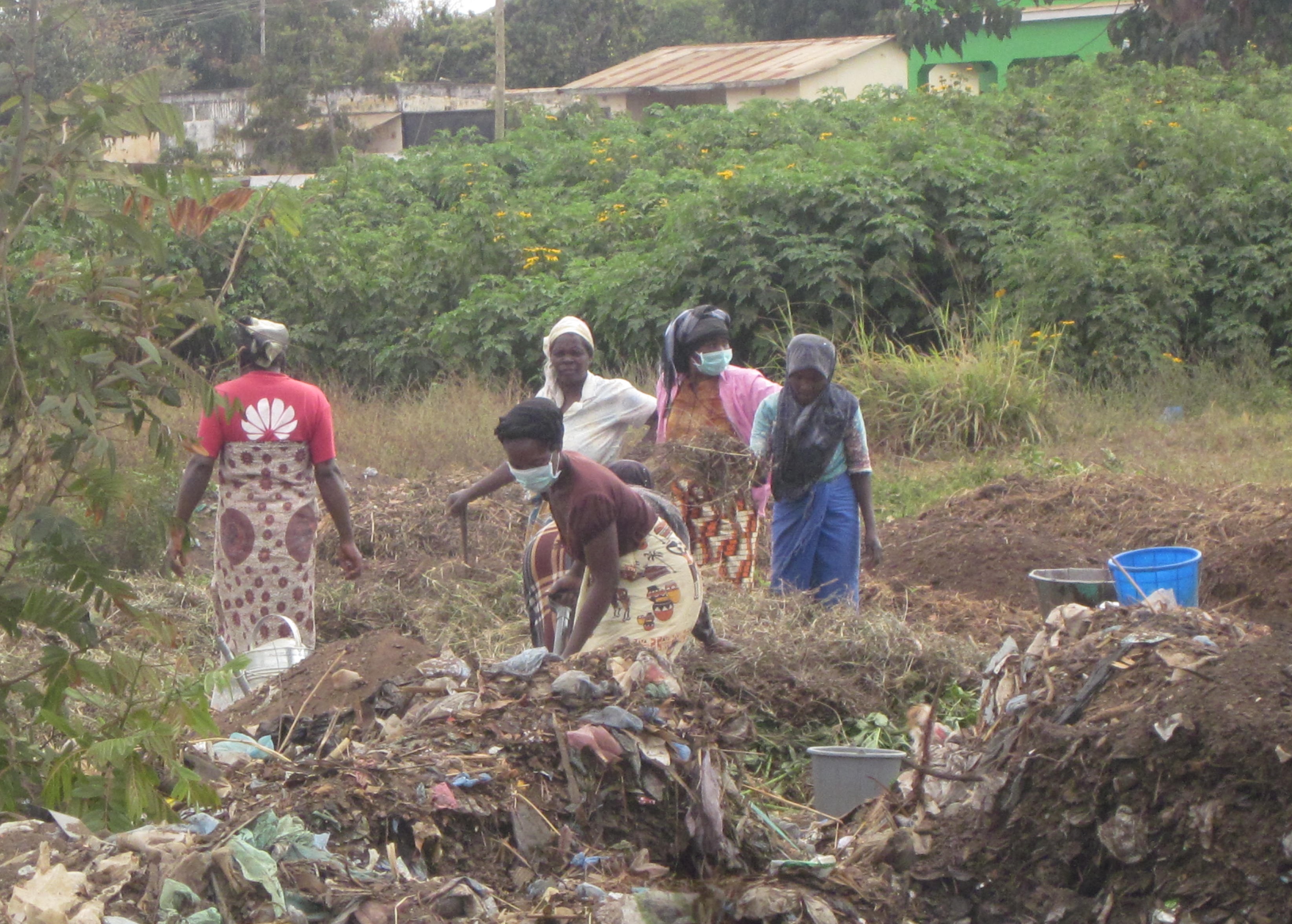 Chiunjira started OWI in 2011 in order to help clean up the stream that demarcates the districts of Kawale I and II in Lilongwe; its banks were badly damaged due to piles of solid waste made of organic, papers, plastics, glass, metals, cardboard, as well as electronic waste. The waste problem posed a great challenge to residents living on both side of the stream because the odor coming from the mixture of the decomposed waste as well as the stagnation of water in the stream led to increased mosquito breeding, leading to malaria and other waste-related problems like dysentery, and cholera.
Currently, OWI operates in Lilongwe and plans to expand its work in other major cities and towns across Malawi, primarily in low income and highly populated areas where many residents live in dire poverty.
BLOG COMMENTS POWERED BY DISQUS